Plumbing Code Violations
Few, if any, homeowners ever set out to violate plumbing codes. But because the regulations can vary from one area to another, and because some are relatively obscure, homeowners from Bloomington to Hastings can discover these plumbing code violations as a result of a plumbing inspection to sell their home, during routing service, or in the course of making a plumbing repair. And when these issues come to light, it is vital to call in the licensed plumbers from Paul Bunyan Plumbing And Drain to ensure future compliance.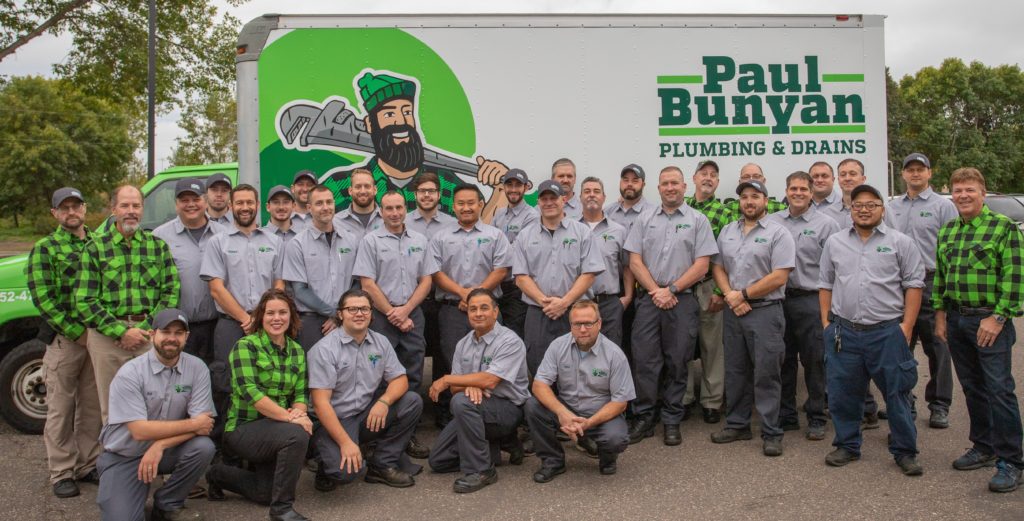 What Are Plumbing Codes?
Plumbing code is a comprehensive name given to all the rules and requirements for plumbing systems, their installation and repair, and even the materials used in this trade. The purpose of these guidelines is to protect homeowners and consumers and ensure the public's health and safety. Much like the rules of the road that protect drivers, passengers, and pedestrians, the plumbing code protects everyone who uses the water and drain systems in a city, municipality, or region.
How Plumbing Code Protects Homeowners
As a homeowner, you might have little or no working knowledge of residential plumbing. However, you can purchase a new home with confidence. You know that the contractor who installed the waterlines, fixtures, and drains in the house you are buying followed a uniform set of installation standards. The plumbing code specifies what is considered acceptable and industry standard, from the amount of space required surrounding a toilet to the number of clean-out locations in a drain line.
The Connection Between Ethics And Plumbing Code
Because most of a home's plumbing system is concealed deep in the walls and floors, consumers depend on plumbing contractors' integrity and ethical principles. When you choose to entrust your home's plumbing and drain system to the team at Paul Bunyan, you can rest assured that our licensed experts will provide the highest quality workmanship in the industry. Our staff is comprised of your friends and neighbors in the community. They have years of extensive training, a clear understanding of the plumbing code, and a desire to serve the members of our great community.
The Paul Bunyan Way
When you need plumbing code violation correction, we understand your frustration. We are also annoyed that anyone would choose to cut corners in this industry. There is never any excuse for risking the safety and health of our customers or members of the community. To show you our commitment to doing the right thing, we offer free, no-obligation price quotes on every job every time. Feel free to shop our price, verify our expert diagnosis of the issue, and recommended repairs.
We want you to call 612-340-1444 with confidence to tell us that we have earned the opportunity to work on your home's plumbing and drain system. And when the job is completed, we want you to be reassured that all of the work is backed by the Paul Bunyan Plumbing And Drain customer satisfaction guarantee and a full warranty on parts and labor.